Introducing the Easy Crypto Customer Support Team!
It's been a very busy year so far at Easy Crypto. We have been expanding the Easy Crypto Customer Support team to keep up with.
It's been a very busy year so far at Easy Crypto. We have been expanding the Easy Crypto Customer Support team to keep up with the growing demand and users of our platform.
Earlier this year alone we've had 18,939 new users on the site – that's more users than 2018 and 2019 combined! Needless to say, we've got all hands on deck to fulfill ongoing orders and respond to your requests as quickly as we can.
With that said, we'd like to introduce you to the amazing members of the Easy Crypto Customer Support team. These people are the ones ready to help fulfill your orders, answer your questions, and sort out all sorts of inquiries!
Charlie
Charlie got involved in cryptocurrency in early 2017. He urgently pulled all his savings from his previous gap year and threw it into Bitcoin. Pulling out incrementally, Charlie travelled to 31 different countries around the world while studying at University of Canterbury. He has recently decided to move to Sydney from Christchurch, where he enjoys swimming at the beach and watching dogs at the park.
Favourite crypto: Bitcoin (BTC) and VeChain (VET).
Interesting facts: At the age of 19 opened the first ice cream store in the southern hemisphere to accept Bitcoin for payment. Also, came 4th in New Zealand at the national supermarket checkout operator of the year competitions in 2015 and 2016!
Simon
I'm a typical kiwi armchair sportsman who loves the outdoors and spending time with his friends and family.
Favourite crypto: The king of crypto Bitcoin is Simon's favorite cryptocurrency.
What drew you to crypto: Simon caught the crypto bug off a good mate of his who was a super early investor.
Interesting facts: Simon has lived in London, Japan, and Australia.. but he's come full circle and lives back where he grew up in Welly.
Tara
I am a crypto enthusiast who has lived and worked in four different countries in the past. Apart from English, I speak Japanese and Chinese as well.
Favourite crypto: My favourite crypto is Ethereum because of its wide range of utilities such as for smart contracts and crazy things like Cryptokitties.
What drew you to crypto: I have always been interested in trading and new technologies. Crypto satisfies both areas, that is why I dived in 2017, became a certified BTC professional.
Interesting facts: Not many people know, but I'm a big fan of Weta Digital and Japanese anime.
Reuben
Hi I'm Reuben, a recent computer science graduate from Auckland University of Technology. In my spare time I enjoy going to the gym, chilling with mates, and travelling when I can. I have grown quite an interest in the crypto space over the last few years and am very excited for the future with the Easy Crypto team.
Favourite crypto: Ethereum
– The fact that Ethereum isn't just a cryptocurrency; its code has become the standard platform for a massive array of different decentralized programs. Everything from decentralized games to major social networking apps have been created thanks to Ether.
What drew you to crypto: I got into crypto at first for money making reasons. As I started learning more about the technology I started realising what a massive impact it's going to have on the world and the endless possibilities and opportunities that are going to come from it.
Brendon
After having success in crypto investment with plenty of years of customer service/support experience, Brendon is now working towards bridging the gap between crypto and the mainstream public.
Outside of the crypto space, Brendon has toured the world with musicians as a music manager and has always tried to work in the innovative tech space to further his artist's careers.
Favourite crypto: Ethereum (ETH), VeChain (VET), and Chainlink (LINK).
What drew you to crypto: When I realised the fact that this technology can really change the world, help everyone and create a layer of authenticity that our monetary system doesn't already allow for!
Interesting facts: I love to collect! Crypto, Pokémon cards, tattoos, and plants!!
Gemma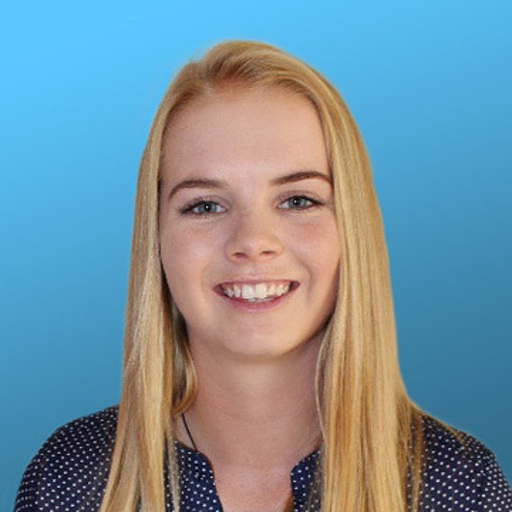 I'm Gemma, a kiwi who has been travelling and switching jobs since High School before discovering my interest in Crypto. I'm lucky to have cemented myself within the crypto space and am excited to watch crypto grow over the next few years.
Favourite crypto: Ethereum (ETH).
What drew you to crypto: Whilst being stuck in the March 2020 lockdowns I discovered cryptocurrency and was immediately interested in making extra money online. After hours of research I became more interested in the technology side and the real-world use cases crypto has.
Interesting facts: I have played in 3 Indoor Cricket world cups for New Zealand.
Louise
After discovering Bitcoin in early 2016 it was the bull run of 2017 where Louise finally made her leap into the wild west of crypto. After surviving the painful crash of 2018, she still knew that the world of crypto was only just beginning and hodled tight. With a passion for education and futurism she is looking forward to being part of crypto history and helping others get involved.
Favorite crypto: Bitcoin (BTC), Cardano (ADA), Polygon (MATIC).
Interesting facts: A lover of kiwi music, Louise traveled to Barcelona to see Fat Freddy's Drop play at a festival. She loved the city so much she didn't leave and ended up staying there for a number of years.
Josh
I'm Josh, a citizen of Tauranga, New Zealand, and living with my girlfriend and 2 kids. The crypto space is an exciting new digital frontier with lots of potential in the future – and I want to be part of that future.
Favourite crypto: Ethereum (ETH), because of its utility and potential for growth as the technology matures and becomes more adopted.
Interesting facts: Loves mixed martial arts (MMA)!
Get in touch!
With that said, we'd look forward to answering your questions, completing your crypto orders, and making sure your inquiries are swiftly met! Feel free to reach out to the Easy Crypto Customer Support team with anything crypto-related by visiting our Help page!
Don't forget to follow our Twitter and Instagram for the latest crypto trends!
Subscribe to our newsletter below for the latest insights and updates on all things crypto delivered to your inbox!
Learn about crypto: Explore our library of crypto guides, security tips, and more on our Learn Site!
Get the latest updates on your email